What to Do With Your Pet When on Holiday/Travelling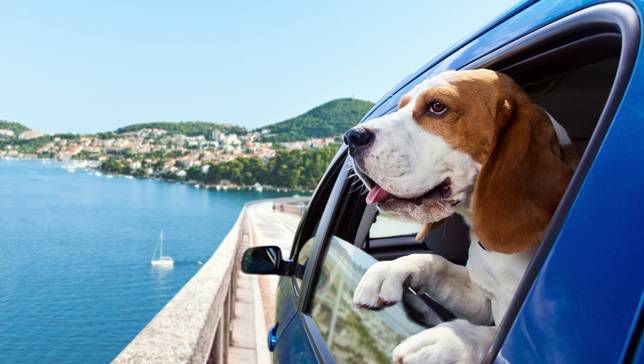 Pets are part of our daily lives and that of our families. Having pets around us provide the
feeling of companionship and also tend to offer some emotional support. Pets also help us
reduce the sense of being lonely and also aid us to increase our social activities. The pets also
help our children by boosting their positive emotional development not forgetting a boost to
their self-esteem. At times the pets also help us at reducing our levels of stress when we play
with them or watch them as they play. Discussed below are some of the things to put in mind
or do with your pet when on holiday or while traveling.
Clear the pets travel plan with your vet.
If it is the first trip you are planning to make with your pet, it is very much advisable to inform
your veterinary before the trip day. The veterinary shall help you to ensure that your pet is
healthy and fit to make any trips. Also, let your vet know your preferred means of transport
during your travel. With such precautions, your vet can help you with tips on preventive
treatments in case of any cases of car or flight sicknesses or infestation by parasites.
Make sure that safety is first.
It is undeniable that your pet shall be very curious in the new environment. You should ensure
that all the pets foods or medication are safely kept and out of its reach. We should also try to
research any veterinary hospitals nearby or ensure that our phones are loaded with an app that
can help us to find one near you. Another safety measure is ensuring that the pet's microchip
and tag are updated not forgetting to include your cell phone number. This helps when your
pet gets lost for it shall make those near the pet to reach you with much ease.
Make the travel on a less busy day.
Mostly, we don't have the control of when to travel depending on factors such as the job or
even travel regulations. If possible, it is always advisable to choose a travel day with least
people moving. In cases where you are to go by air, this helps at creating a less chaotic trip to
and from your destination. When driving, it shall also help you to drive as you stop to give your
pet a chance to take a potty break as it stretches its legs.
Train your Dog to enjoy his carrier before travel day.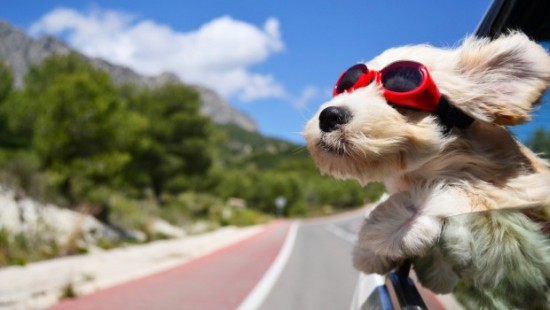 It is essential to consider some trial runs for your dog before the actual day of travel. These trial
runs help to ensure that your pet is used to its carrier or even any other pet condo you might be
planning to take with you. You can also try to make the pets experience with the new trial
condo by providing some yummy snack for him while in the new condo.
Pack familiar toys for your pet.
When packing your travel goods, it is essential to also to include a bag pack with toys that your
pet likes playing with while at home. Packing the toys helps because the more you try to
provide or create a familiar environment for your pet the lesser the stress to adapt he might
have in his new environment.
Conclusion.
Pets are living things with feelings and emotions just like we humans. We should always
consider their emotions or feelings whenever we plan to change anything from their usual way
of life. Having a pet that is stressed can in a way affect our overall moods especially if we are
very used to playing with them.